"How much land, how much space and light, but a person still lacks something, and above all – freedom …"
Chingiz Aitmatov
During your travels, did you have to go on an uninteresting excursion with everyone, visit the sights that you have already visited, listen to the boring story of the guide that never interested you and probably never will?!
If this is familiar? Then you definitely should come to us.
… There are no two identical people on earth – people are interested in completely different things. We all have different needs, desires, preferences. A traveller from one country dreams of climbing mountains, horseback riding or a safari; while another traveller from the same country is interested in museums, ancient monuments of architecture and history; and the third is generally interested in the life of local residents, and he/she wants to plunge into their culture and life, visit a school or hospital. Time on a trip is always short – you want to visit both the oriental bazaar and the teahouse, catch the boorsok show and go to the falconry. During those short 10 days, I want to try what I anticipated at home; see what they drew in their imagination while choosing a country for travel; to feel what I have dreamed of all last year. It is much better to visit what is your priority or personal preference. The time of group tours is passing, today more and more travellers choose the so-called "customized/tailor-made" solutions (individual tours). And we support this global trend.
We want each of our guests to gain their own unique experience in Kyrgyzstan, which will be important specifically for him/her, and therefore invaluable.
We help travellers from all over the world to get to know Kyrgyzstan from the side from which they would like.
We include in our tours in Central Asia and Kyrgyzstan only what is interesting for you; only that which makes up your personality.
We create unforgettable movie journeys where you are the main character, screenwriter and director.
And 13 more good reasons to become our client:
• Fast processing of the request and convenient communication channels – within 24 hours from the moment of contact, we will carry out the selection of the tour, and you will receive its description and the price of your vacation;
• Working day, taking into account time zones – we work according to European time;
• We have a representative of the company in Europe;
• Experience of a tour operator is over 10 years;
• Professional guides and translators;
• English and German-speaking, as well as Russian-speaking staff;
• Individual manager for each guest;
• A wide variety of tours and cultural programs, valuable advice on the choice of attractions "first hand";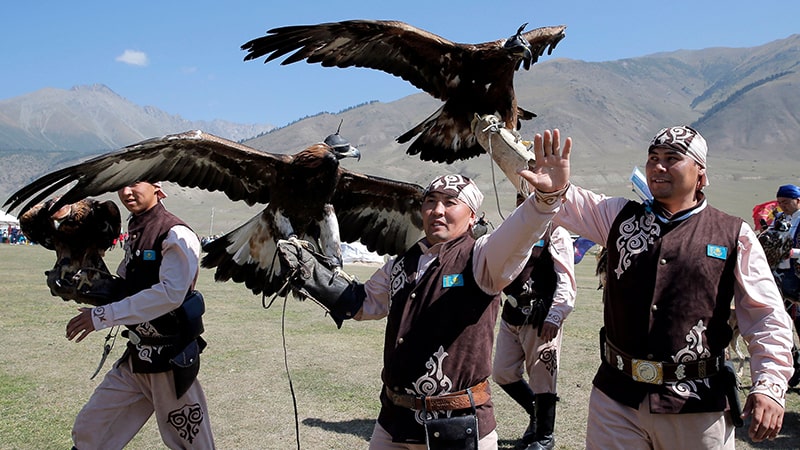 • Verified attractions, created according to the profiles of our guests, your compatriots;
• Meeting with local communities – full immersion in an authentic environment;
• A wide variety of only proven hotels;
• Meeting guests at the airport;
• Technical and informational support of tourists by our employee 24/7 during their stay in the countries of Central Asia.
Welcome to Uniqtours!