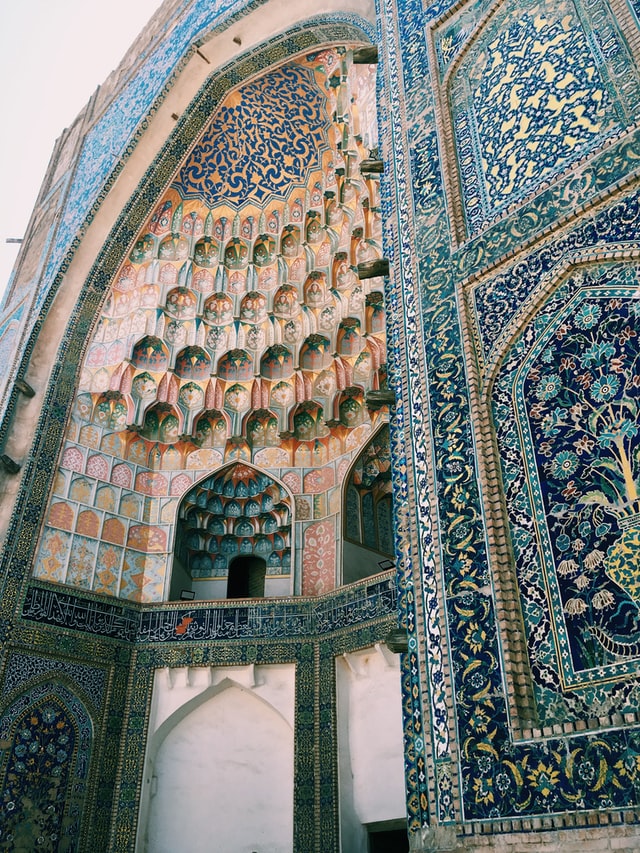 Uzbekistan is a Central Asian country with a population of 34 million people and an area of almost 449,000 square kilometers. Uzbekistan shares borders with Kyrgyzstan, Tajikistan, Kazakhstan, Turkmenistan and Afghanistan.
It is a country with centuries-old history and culture, lying on the Great Silk Road. The Great Silk Road in ancient and medieval times connected Europe and China, endless caravans carried silk and other goods from the Chinese provinces to the Mediterranean.
The most ancient cities in the territory of Uzbekistan are Samarkand (742 BC), Andijan (5th century BC), Shakhrisabz (7th century BC), Khiva (6th century BC), Karshi and Termez (5th century BC), Bukhara (4th century BC), Tashkent and Margilan (2nd century BC).
The territory of Uzbekistan bears the "traces" of the campaigns of Alexander the Great, the reign of the Turkic and Arab Caliphates, the conquest by the militant Karakhanids and the ruthless Genghis Khan.
In the XIV century the great Tamerlane (1336-1405) ruled here. Much later was formed Kokand and Khiva Khanates, Bukhara Emirate. At the beginning of the XX century the territory of modern Uzbekistan became part of the USSR.
The country carefully preserves architectural monuments created by medieval architects during the heyday of Samarkand, Andijan, and Khiva.
If Kyrgyzstan is a mountainous country, Uzbekistan is a country of wide steppes, boundless deserts and delightful oases among them. The territory of Uzbekistan is located in the interfluve area between two majestic rivers of Central Asia – Amu Darya and Syr Darya, most of it – on the territory of the famous Kyzyl Kum desert.
Uzbekistan is a sunny country with hot continental climate. Springtime here is delightful and transient; summer is long, exhausting heat; autumn is warm and velvet with mild daytime heat and cool evenings, with an abundance of fruits and vegetables; winter is not cold, dry and short.
Cotton, melons, oriental fruits: grapes, pomegranates, figs grow here very well.
The people of Uzbekistan are hospitable and cordial, and the national cuisine will surprise even the most demanding gourmets. Plov, samsy, shashlik, mampar, shurpa and a variety of oriental sweets will seduce you during your stay in the country.
The best season to visit the country: April to June and September to November.
Uzbekistan is a secular state, 89% of the population is Muslim.
The official language is Uzbek, many inhabitants of the country know Russian.
The capital of Uzbekistan is Tashkent with a population of 2.4 million people.
The currency unit is the Uzbek Sum (UZS).
The world time is GMT +5 hours.