"It is impossible to take away the homeland, you can only take away the melancholy, if the homeland could be dragged with you like a sack, then the price would be worth a penny."
Chingiz Aitmatov, writer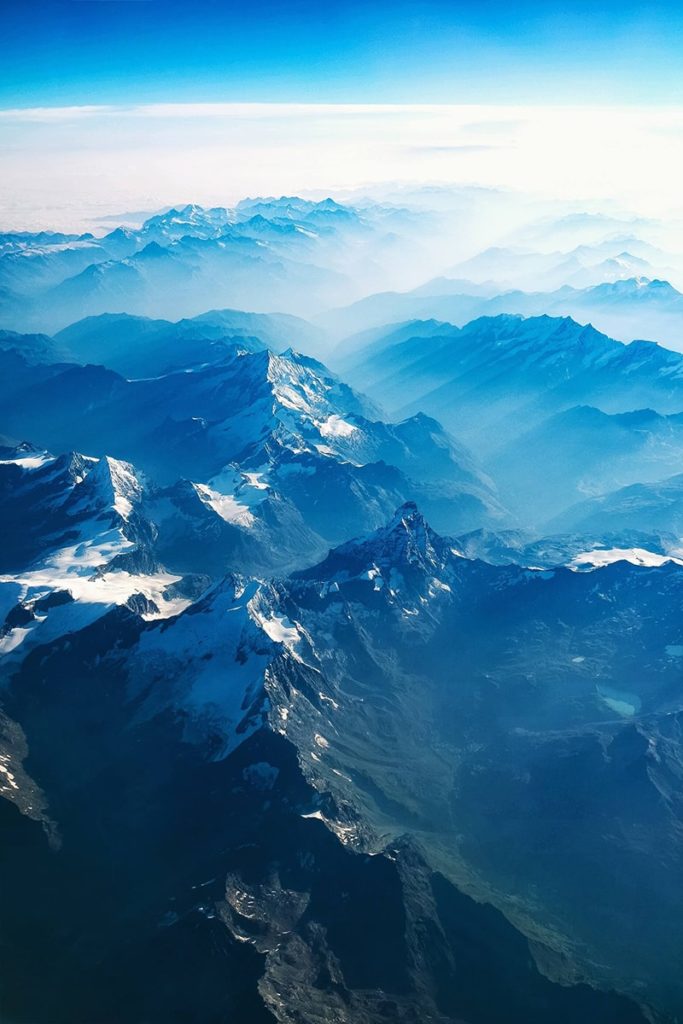 Kyrgyzstan is a wonderful country of heavenly mountains, purest springs, fast-flowing rivers and unique mountain lakes. It is located in Central Asia on an area of ​​about 200 thousand square kilometers, most of which is mountains. No one can remain indifferent only once having seen the snow-white mountain peaks, alpine meadows fragrant with flowers and the majestic and enchanting Issyk-Kul Lake lying in the arms of the Tien Shan.
During tours in Kyrgyzstan, you will have the opportunity to closely get in touch with the life and culture of our people. Kyrgyz people honor their traditions, carefully passing them on from generation to generation. The programs include accommodation in yurts. Having got acquainted with the yurt, you will see with what wisdom, skill and love our ancestors created their homes. Yurt is the oldest and at the same time quite modern dwelling of nomads. It can be attributed to a great achievement of the material culture of the Kyrgyz people: it is easily transported on horses and camels, it is quickly set up and disassembled, the felt covering does not let the rain through, this dwelling keeps cool in summer and warm in winter. The interior of the yurt was created in the national style; here you can see a variety of felt carpets with interesting patterns, each of which has its own meaning and history. Having stayed in yurts, you will plunge into the life of nomads, enjoy the taste of national dishes and drinks and touch the customs and traditions of the Kyrgyz people.
Memories of a beautiful country will forever remain in your heart: clean mountain air, horseback riding, hospitable people and the beautiful pearl of Issyk-Kul.
We invite you to visit the most interesting sights of Kyrgyzstan: the walnut relict forests of Arstanbap, the sacred mountain Sulaiman-Too, the Jeti-Uguz gorge, the Burana tower, the historical complex Tash-Rabat, Sary-Chelek and Son-Kol lakes.
We invite you to enjoy the beauty of our country, the hospitality of our people, see our customs and traditions and discover Kyrgyzstan!
Geographic location of the country: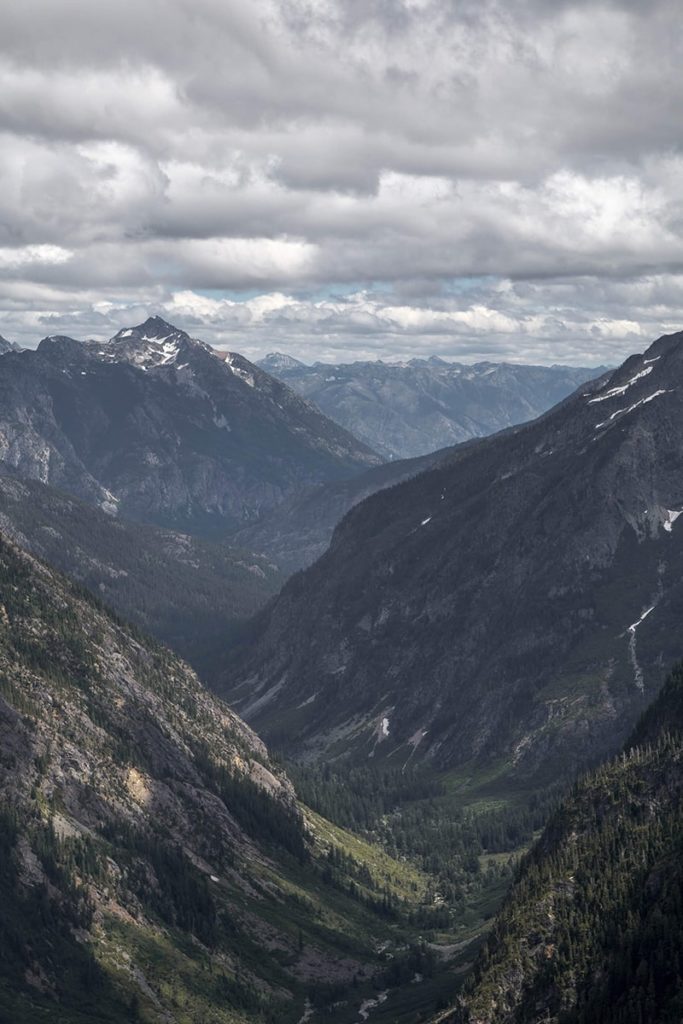 The Kyrgyz Republic is located in the middle part of Central Asia, much of which is located in the Tien Shan. It borders in the north with the Republic of Kazakhstan, in the west – with the Republic of Uzbekistan, in the south-west – with the Republic of Tajikistan, in the southeast – with the People's Republic of China. The area of ​​the territory of Kyrgyzstan is 199.9 thousand square meters. km. More than three quarters of the territory of Kyrgyzstan is mountainous.
The highest peaks of the country are three seven-thousand feet:
Pobeda Peak, 7439 m high, is the highest point in the country (the northernmost seven-thousand meter mountain on Earth).
Lenin Peak – 7134 m
Khan-Tengri peak – 7010 m
Population:
The population of the republic is over 6 million people.
Of these, the Kyrgyz make up 72.8%, Uzbeks – 14.5%, Russians – 6.2%, in total, representatives of more than 80 nationalities live in the Kyrgyz Republic.
Territorial division:
The territory of Kyrgyzstan is divided into 7 regions: Batken, Jalalabat, Issyk-Kul, Naryn, Osh, Talas and Chui regions. In the center of the Chui valley at an altitude of 700-900 m above sea level, at the northern foot of the Kyrgyz Ala-Too mountain range, there is the capital of the Kyrgyz Republic – the city of Bishkek.
Capital:
Bishkek is a cultural and scientific center. Guests of the city can visit the Museum of Fine Arts, the Museum. M.V. Frunze, Opera and Ballet Theater, Russian and Kyrgyz Drama Theaters, State Philharmonic named after T. Satylganova and other cultural places. Science and education are represented by the National Academy of Sciences as well as higher educational institutions: about 20 universities, about the same number of institutes and nine academies.
Languages:
The state language is Kyrgyz. Russian was recognized as the official language in the country in May 2000.
Religion:
Over 80% of the population profess Sunni Islam, 16% – Christianity and 4% – other religions.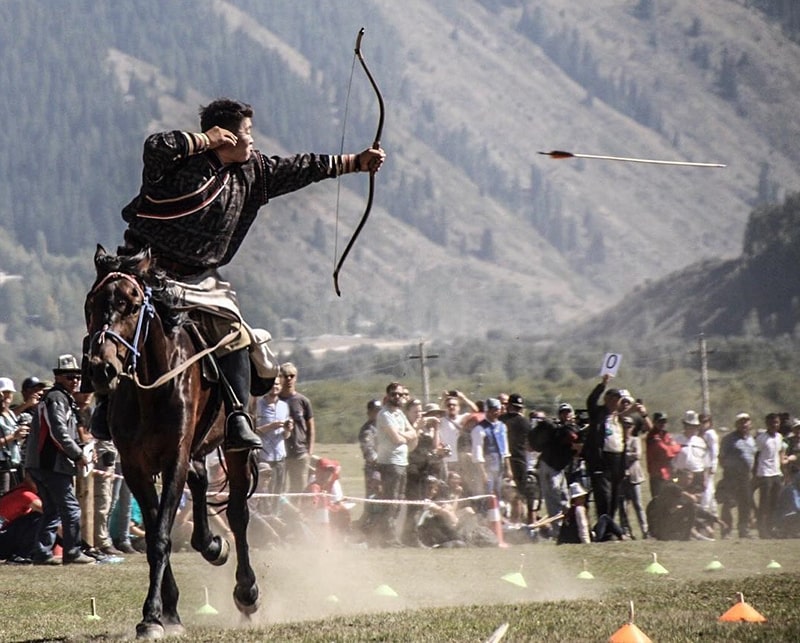 Life and traditions:
The guests of the country are primarily interested in the portable dwelling of the Kyrgyz – the "boz uy" yurt. The uniqueness of the yurt lies in its production from felt, softness, simplicity of design, ease of transportation and all-seasonality. Today, the yurt can be seen at weddings and various celebrations. The central circle of the yurt "tunduk", resembling the sun, is depicted on the flag of the republic, symbolizing warmth and hospitality, as well as the unity of the peoples living in the country.
By visiting the country, you can get acquainted with the customs and rituals of the Kyrgyz people associated with the birth of a child, matchmaking, engagement and wedding, receiving guests, giving, etc. You will be interested in national games such as kuresh (belt wrestling), koodarysh (wrestling on horses), ulak tartysh (goat-picking), tyin enmey (getting a coin off the ground at a gallop), besh tash (playing with pebbles) and much more.
Kyrgyz clothing was adapted to the conditions of nomadic life and horse riding.
Traditional women's clothing consists of a bed-dress, a swinging beldemchi skirt, headdresses – elechek, shokulo; soft head boots with light ichigi or maasa soles.
Traditional men's clothing is made of leather or suede pants – chalbar, kandagai, zargak shym, felt dressing gown – kementai, fur coat – ichik (tone), tebetey headdress, kalpak, malakai. An ancient type of men's footwear was chokoy and charyk ankle boots, peycheks made of unburned leather.
At present, the Kyrgyz national dress has been preserved as a festive, ceremonial, and also as a theatrical costume.
The range of national dishes and drinks is very rich in Kyrgyzstan. This is due to the multi-ethnic environment. You can enjoy Kyrgyz, Uyghur, Dungan, Russian and many other cuisines. The kitchens are rich in seasonal fruits and vegetables.
Visa
The list of countries for citizens of holders of all categories of passports is subject to a visa-free regime from the Kyrgyz Republic for up to 60 days:
1.Australian Union
2. Republic of Austria
3. Kingdom of Belgium
4. Bosnia and Herzegovina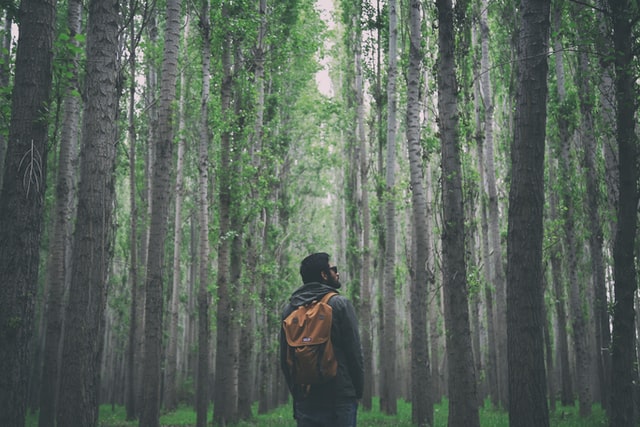 5. Vatican
6. United Kingdom of Great Britain and Northern Ireland
7. Hungary
8. Federal Republic of Germany
9. Kingdom of the Netherlands
10. Hellenic Republic
11. Kingdom of Denmark
12. Iceland
13. Ireland
14. Kingdom of Spain
15. Italian Republic
16. Canada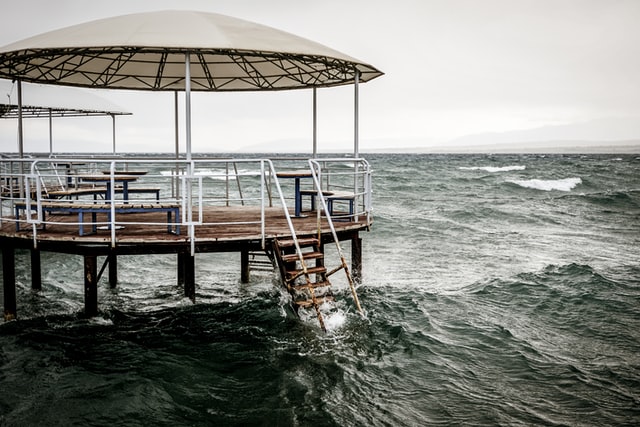 17.Republic of Korea
18. State of Kuwait
19.Republic of Latvia
20.Lithuanian Republic
21. Principality of Liechtenstein
22. Grand Duchy of Luxembourg
23. Republic of Malta
24. Principality of Monaco
25. New Zealand
26. Kingdom of Norway
27. United Arab Emirates
28. Republic of Poland
29. Portuguese Republic
30. Kingdom of Saudi Arabia
31. Republic of Singapore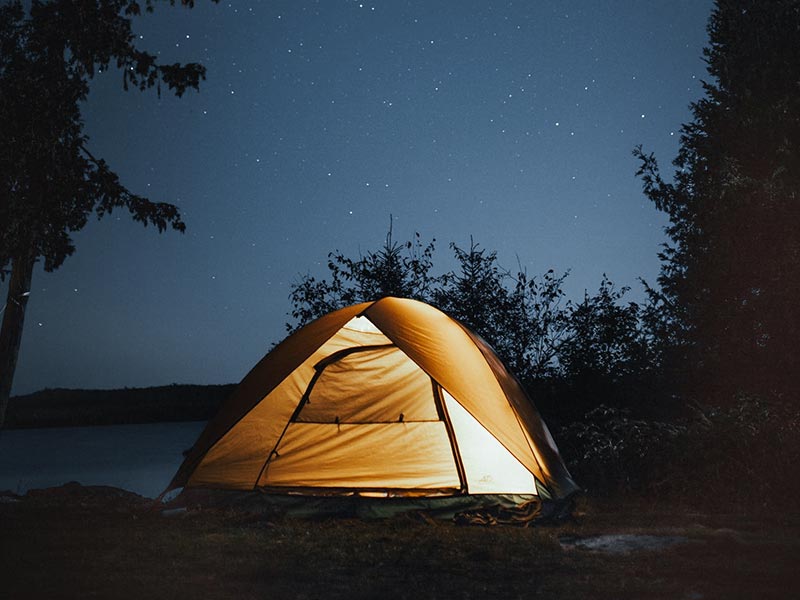 32. Slovak Republic
33. Republic of Slovenia
34. United States of America
35. Republic of Finland
36. French Republic
37. Republic of Croatia
38. Czech Republic
39. Swiss Confederation
40. Kingdom of Sweden
41. Republic of Estonia
42. State of Qatar
43. State of Brunei Darussalam
44. Kingdom of Bahrain
45. Japan
More information about the Kyrgyz visa for other states, you can find out at the following links:
http://www.evisa.e-gov.kg/
http://www.mfa.gov.kg/contents/view/id/216
http://www.botschaft-kirgisien.de/index.php?option=com_content&view=article&id=36&Itemid=45&lang=de
http://kyrgyz-embassy.org.uk/consular-section/visa-information/
Airlines
There are 2 international airports in Kyrgyzstan:
1. International airport "Manas"
2. International airport "Osh"
You can arrive in Kyrgyzstan with the following airlines:
1. Turkish Airlines
2. Aeroflot
3. Pegasus
4. S7 (Siberian Airlines)
6. Fly Dubai
7. Uzbek Air
8. Air Astana
You can also fly to Almaty, from where we can arrange a transfer to Kyrgyzstan across the Ak Zhol / Kordai border. Travel time 4-5 hours, distance 250 km.
Seasonality
Kyrgyzstan is a mountainous country with a continental climate. In summer, temperatures in Bishkek and southern Kyrgyzstan reach + 40 ° C. On Issyk Kul, it is a little cooler + 25C- + 28C. In the highlands, such as on Son-Kul (3016 m above sea level) during the day + 20- + 25 ° C. It gets cold at night, and sometimes the indicator on the thermometer drops below zero.
In autumn in September-October there are more sunny warm days, in the highlands it is cool in the morning and in the evening. The average daytime temperature is +15 C / + 20 C, in the morning and in the evening +10 C / + 12 C. It rains sometimes. Temperatures drop in November.
Dry and frosty weather prevails in winter, cloudy days are not uncommon. The warmest winters are the regions of Southwestern Kyrgyzstan and the coast of Issyk-Kul, adjacent to the deeper central part of the lake.
In spring – in March it still snows sometimes, the weather is pretty cool. The temperature rises in April.
The second half of April and the beginning of May are the beginning of flowering. The temperature in March is from 0 to + 10 C, in May the temperature warms up to + 20 C
You can travel around Kyrgyzstan all year round!
Recommended time for all types of travel: May – October. During this period, there is an opportunity to make hiking and horseback riding tours.
Money
The national currency of Kyrgyzstan is som.
If you are carrying cash, we recommend that you bring US Dollars and Euros with you. Swiss francs, British pounds are rarely convertible currencies, the exchange rate will be undervalued for these types of currencies.
You can buy national currency at exchange offices or banks in large cities of Kyrgyzstan. Small denominations (5-20) and old (damaged, covered with a pen, with seals) banknotes are accepted at a reduced exchange rate.
In large cities like Bishkek, Osh, Karakol, you can use international credit cards. The most common card is VISA.
List of things needed during the tour / personal belongings
– comfortable cotton clothes
– 1 warm pullover
– 1 windbreaker
– 1 waterproof jacket
– 1 bathing suit – you can swim in Issyk Kul
– light hiking boots or good sneakers, sandals with thick soles
– headdress
– compact towels
– light scarf around the neck, warm socks
– Sunglasses
– sleeping bag, silk sleeping bag – we will be accommodated overnight in yurts
– 1 bottle for water – with a capacity of at least 1 liter and 1 mug
– 1 backpack for daily hikes,
– matches, flashlight, pocket knife, hand disinfectants
– pen, compact set of needles and threads, pins
– jeans or trousers made of thick fabric
We recommend taking travel bags with you rather than suitcases. It is more convenient to put travel bags in the car.
First aid kit / personal
– sunscreen, lipstick, mosquito repellent, Euceta / Fenistil,
– eye protection, pain relievers,
– skin care product
– medicines for diarrhea / constipation, your medicines / medicines
– wet / paper / alcohol wipes
– dressings (gauze and elastic bandages)
Since tourists usually suffer from indigestion, it is recommended to have medicines available to help with dyspepsia, dysbiosis, etc.
In the summer, some people may be allergic to certain plant species, and therefore it is recommended to stock up on antiallergic drugs, which must be taken in accordance with the dosage prescribed in the instructions.
The physical state
During tours, the altitude can vary from 900 m to 3500 m above sea level. It is recommended to consult a doctor before arriving in Kyrgyzstan.
Vaccinations
There is no compulsory vaccination to visit Kyrgyzstan, except for the coronavirus vaccination. Vaccinations against hepatitis A, tetanus, poliomyelitis, typhoid are recommended. Please, always consult your doctor.
Photographing
Before photographing local people, please ask permission first. It is forbidden to photograph airports, museums, military and military facilities, police.
Rules of behaviour
Be mindful of your personal belongings. In Kyrgyzstan, there are cases of theft in public places such as large bazaars / markets.
In rural areas in the south of the country, it is not recommended to wear short shorts and revealing clothes.
Hospitality is an integral part of the Kyrgyz people. If you are invited to the house or yurt, do not forget to take off your shoes upon entering. You can take sweets and fruits with you as gifts. If you want to give a gift to a child, we recommend giving a pen, notebook, candy, toy, but never give money. If you have things that you no longer need, but they are still in good condition, such as hiking shoes, sleeping bag, windbreaker, etc., you can leave them with the local population.
Wi-Fi
In every hotel and in almost every catering point there is free Wi-Fi, to connect to which you can contact the administrator of the establishment. In many places this service is provided without a password.
ATM
If you have a Visa bank card, you can withdraw cash from an ATM. The safest for such cash transactions are ATMs of such banks as KICB, Demir Kyrgyz International Bank, Optima Bank. In the supermarkets of the Narodny, Globus and Frunze chains, bank cards are accepted for payment on a par with cash.
Police
In order not to attract the attention of local law enforcement agencies, it is recommended not to walk alone, in small groups in unfamiliar places, or to communicate with persons offering questionable services. If you do not speak one of the generally accepted languages ​​(Russian or Kyrgyz), it is recommended to have a local guide nearby.
Safety rules when walking on your own in local settlements:
• Do not show large cash or foreign currency
• Do not agree to communicate in an unfamiliar company if there is no guide nearby
• Ignore offers of questionable entertainment
• Avoid displaying expensive gadgets in public places
• Avoid conversations related to political, national and religious topics
• In case of a non-standard situation, have the phone of the guide or tour manager at hand
• Get a local SIM-card of GSM standard in order to be in touch during your stay in Kyrgyzstan.
Checkpoints of entry / exit to / from Kyrgyzstan
Checkpoint on the border with Uzbekistan
| | | |
| --- | --- | --- |
| Checkpoint name | location | Type of pass |
| Dostlik | Osh city | Multisided |
| Uchkurgan – Auto road | Jalal-And oblast, Nooken region | Multisided |
Checkpoint on the border with Tajikistan
| | | |
| --- | --- | --- |
| Checkpoint name | location | Type of pass |
| Bor Dobo | Osh oblast, Kyzyl-Art pass | Multisided |
| Kyzyl-Bel | Batken oblast, Kyzyl-Bel village | Multisided |
| Kulundu | Batken oblast, Kulundu village | Multisided |
Checkpoint on the border with China
| | | |
| --- | --- | --- |
| Checkpoint name | location | Type of pass |
| Torugart | Naryn oblast, Torugart pass | Multisided |
| Irkeshtram | Osh oblast, Irkeshtam pass | Multisided |
Checkpoint on the border with Kazakstan
| | | |
| --- | --- | --- |
| Checkpoint name | location | Type of pass |
| Ak-Jol | Chuy oblast, Korday village | Multisided |
| Ak-Tilek | Chuy oblast, Issyk-Ata region | Multisided |
| Chaldabar | Chuy oblast, Panfilov region | Multisided |
| Karkyra | Issyk-Kul oblast, Tup region | Multisided |